Moving to Chelmsford | A Guide to Areas of the City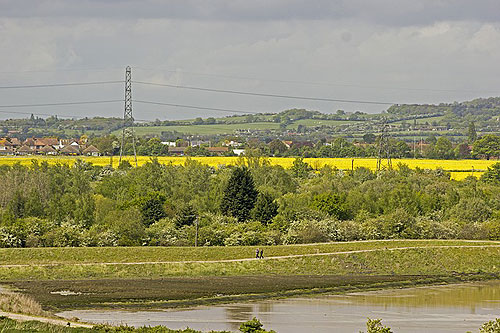 Chelmsford may only have been granted city status by the Queen in 2012, but it is an area where people have lived for many centuries. It has expanded numerous times, and has encompassed some of the nearby villages, which are now suburbs of the city and among popular places to live.
If you are considering moving to Chelmsford, you will want to find a reliable and efficient removals company. Greens Removals can help with your home or business relocation and you can be assured of a great service, geared to your needs.
Whether you choose to live near the centre or further out, this historic city has lots to offer those who wish to move here. Outlying areas are much sought after by people wishing to leave London, while the surrounding countryside is another factor that helps people make the decision to move here. Chelmsford also has some good schools and amenities, as well as a busy shopping centre and varied restaurants.
Riverside
If you are looking for a modern apartment which is located by the river, then the Riverside district on the rivers Can and Chelmer is within touching distance of the city's central shopping zones. It is also easy to walk from here to Chelmsford's main train station. This is perfect if you are commuting to London daily, as it only takes around thirty-five minutes to reach Liverpool Street Station.
The flats and apartments here are mainly contemporary in style and energy-efficient. The Riverside Ice and Leisure Centre is run by the county council and is a great place to relax and enjoy your time off from work. This area includes a retail park with trendy stores and there are plenty of cafes and bars in this fashionable section of Chelmsford.
Springfield
To the north-west of the city is Springfield, which has been expanding since the 1950s when the Essex Showground was developed. The newest spaces to be constructed here include Great Beaulieu Park and Chancellor Park, which have provided over 3,600 homes to the ever-increasing cityscape. Here a new train station, business park and extra schools have been added, along with a health and sports centre and retail park for shopping.
Broomfield
Broomfield is a more established area, which incorporates Broomfield Hospital – the largest specialist hospital for plastics and burns in the country. There is no shortage of sports facilities here, with a cricket club, football club and several pubs to visit after the match. The district also includes primary and secondary schools and a college. The library and village hall make the atmosphere feel almost as if you are in a village, rather than in part of a large city near to London.
Moulsham
Moulsham is in the south of Chelmsford. This intimate part of the city also has the feel of a village, and the community around here has all the shops, cafes and retail facilities needed to live comfortably, without having to visit the city centre. The houses here are mainly Victorian terraces or semi-detached homes, while the pubs in the area are popular meeting places for the locals.
Great Baddow
Great Baddow is still considered a village, and one of the largest in the country, but this village had some ribbon development during the early part of the twentieth century, where houses were put up along the main road This was mainly due to the Marconi laboratory, which was constructed here during 1936. The site is now operated by the BAE Systems Applied Intelligence Laboratories, and the campus around the laboratories has increased over the last fifty years. Great Baddow has up to thirty listed buildings and is now a conservation area, having been chosen for this status to preserve some of the great landscapes in the vicinity.
Chelmer Village
Chelmer Village is a suburb of Chelmsford, and is in the east of the city, with the Chelmer Village Retail Park and Dukes Park Industrial Estate. The whole area was built to be self-sufficient, and was constructed on part of the greenfield land of Springfield Barnes and Cuton Hall. There are plenty of modern houses here and together with Great Beaulieu Park it provides homes for lots of commuters and locals.
Chelmsford has an abundance of beautiful countryside around it. The surrounding scenery is great for cycling and taking leisurely walks, especially around the Sandford Mill canal where you can walk the towpath to the city centre, or go downstream to Paper Mill lock to see the barges and the much-favoured tea shop there.
This city has so much to offer as a place to live. If you are contemplating moving to Chelmsford then contact us by clicking here for more information and a free quote. We arrange moves across Essex, to towns including Colchester, Clacton and Southend, and also to Suffolk and other areas of East Anglia, and any part of the UK.
More information
Top Attractions in and around Chelmsford
Festivals in and around Chelmsford
Sports Clubs to Join in and Around Chelmsford
Chelmsford – a Big Name Across the World