Exhibition Freight
Greens understand the statement "Handle With Care." Our removals division has been handling the most precious of items; priceless personal effects for 38 years. In order of priority, after family, the most import effects are those of your business.
Moving your your exhibition freight to a trade exhibition can quite literally be the making of your company; ensuring continuous employment for your employees and the provision of tailor made quality services or products for your customers.
Richard Dolan, Greens Managing Director, has been involved in moving exhibition freight since 1988 and has almost… been everywhere! We have not only transported exhibits worldwide, we have been to most of the major exhibition centres in the world to service our client's requirements.
Handling British and European trade groups, to single exhibitors - from every industry sector, Greens can offer your company piece of mind and a cost effective solution for the transport of your exhibit material.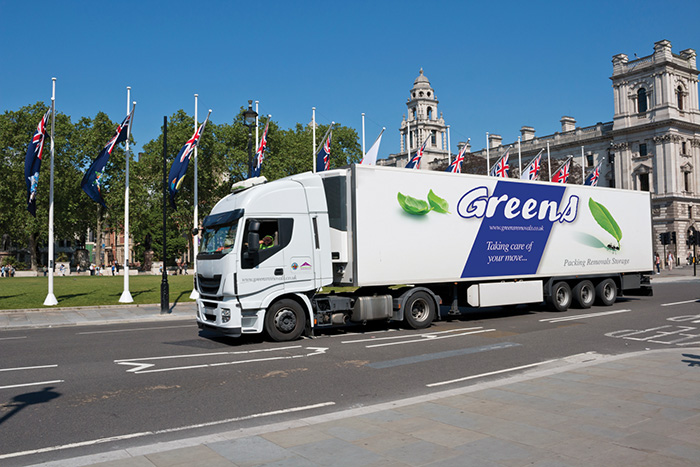 AIR • SEA • ROAD
Services Offered:
Consolidation at our storage facilities London - Cambridge - Ipswich
Collection from works
Transport to venue
Delivery of exhibit material to designated stand or location
Assistance with modular stand building or positioning of exhibits
Empty case storage during the event
Redelivery of empty cases at the close of the event
Transport by the most cost effective means to the next event or to your instructed location
Documentation for temporary or permanent exports including; Carnet, T forms or Trade show bonds
Exhibition Freight Moving
- Contact us now to discuss your requirement