Five Reasons to Choose Greens Removals for Your House Moves to Chelmsford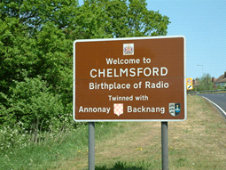 Moving home is widely believed to be one of the most stressful experiences that anyone can go through, so it makes sense to choose your removals company carefully. If you are considering house moves to Chelmsford, here are five reasons why you should choose Greens Removals.
Local Expertise
We have an office on the outskirts of Chelmsford, and our friendly, professional staff have been helping people to move into the city – or town, as it was before 2012 – for many years. This means we have an intimate knowledge of the area and can plan to avoid any potential pitfalls, such as a difficult access.
You will also benefit from having a dedicated team looking after you for the duration of your move. After you have talked to our sales team and decided to go ahead, you will be assigned a move manager as a single point of contact. On the day, you will have a qualified removal team working under the instructions of a foreman.
Storage
Often you need to put some items into storage during the course of a house move – for instance, if you are involved in a complicated chain. Or perhaps you are downsizing and don't have enough space for everything in your new home, but haven't yet decided what to do with all your belongings.
At Greens we have a state-of-the-art storage warehouse which meets all the requirements of BSEN 12522 for safety and service quality.  The interior is fully temperature- and humidity- controlled, so any valuable pieces of furniture or works of art won't be damaged. The site is fully alarmed and covered by CCTV cameras. 
Alternatively, you can also use our individual storage service, Simply Store, where we bring the storage container to your door, you load it up and we take it a secure location until you decide you want to have access to the items again. We have a Simply Store storage facility in Chelmsford, as well as in other towns in the region, including Billericay, Ipswich and Stowmarket. As with our storage warehouse, there are certain items which are prohibited, and you can find these on Simply Store's FAQs page.

Packing
We can help take the stress out of your big day by providing a full packing service, or just wrapping up your china, glass- and kitchenware.  If you take up either of these options, then the cost will be included in your quote.
Alternatively, we also offer a comprehensive selection of high-quality packing materials if you would prefer to do it yourself. These include different types and sizes of cartons, including wardrobes for handing your clothes, utility bags, and polythene covers for mattresses. We also supply bubble wrap and cotton blankets to offer additional layers of protection.
Insurance
Greens also offer a range of insurance options to make sure all your possessions are fully covered for the full duration of your move. This includes a fully comprehensive package.
Greens are also Green!
At Greens we try to live up to our name by being as environmentally friendly as possible. This means we try to recycle all our boxes and packing cartons and encourage our customers to take good care of them. We are also continuing to invest in our fleet of removal vehicles, ensuring we fit all any necessary emission reduction equipment. This is particularly important if you are moving from the London area, because of the low emission zone inside the M25 which penalises the worst-polluting vehicles.
All of these steps not only underline our green credentials, but also have the added bonus of keeping the cost of our removals packages down. 
House Moves to Chelmsford with Greens Removals
If you are interested in house moves to Chelmsford, simply follow this link and fill in the online form, or you can call us on 01245 708649 (the call automatically diverts to our head office near Stowmarket). Greens also offer high-quality commercial and domestic moves to all parts of the UK, including Suffolk, Norfolk and Cambridgeshire.